European Spruce
( Picea abies )
is a very suitable plant for outdoor bonsai. 
Description
It is a large, fast-growing evergreen coniferous tree growing 35–55 m (115–180 ft) tall and with a trunk diameter of 1 to 1.5 m. It can grow fast when young, up to 1 m (3 ft) per year for the first 25 years under good conditions, but becomes slower once over 20 m (66 ft) tall. The shoots are orange-brown and glabrous (hairless). The leaves are needle-like, 12–24 mm long, quadrangular in cross-section (not flattened), and dark green on all four sides with inconspicuous stomatal lines. The cones are 9–17 cm long (the longest of any spruce), and have bluntly to sharply triangular-pointed scale tips. They are green or reddish, maturing brown 5–7 months after pollination. The seeds are black, 4–5 mm long, with a pale brown 15 mm wing
You get  1  pre bonsai tree  with bare  roots hight 10-25 cm.
You get instructions to help you start.
You will get 1 tree similar to ones on the above picture
.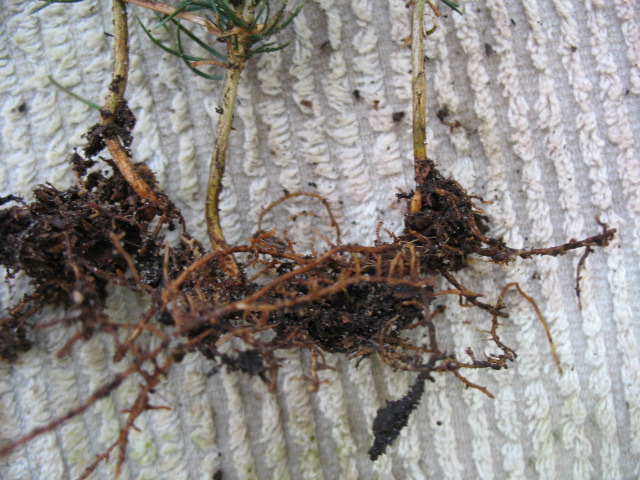 Bare roots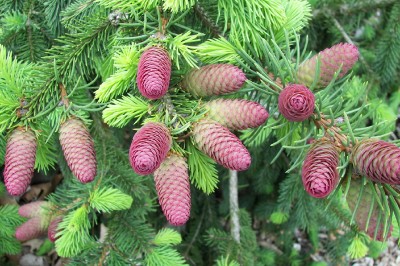 Winter
From October to April there is a cool season in our country (winter). At this time, the plants are at rest. During winter all deciduous plants have no foliage. Also, some conifers (e.g. larch, metasequoia, taxodium) do not have needles. While these plants are planted in a pot and put in a warm place they immediately begin to grow. After 5 - 8 weeks fresh leaves appear on the seedlings and also new fresh roots grow out. All the time please take care to maintain the substrate moist and the plant should not be placed in direct sunlight


During the winter we send plants without leaves
Summer
Since May to the end of September we send plants with foliage but before shipment we trim leaves. It is necessary to trim the leaves to reach mighty seedlings which quickly adopt and soon healthy green foliage will be appeared.
During the summer
before shipment we trim leaves