European Hornbeam   is a small to medium-size tree reaching heights of 15–25 metres (49–82 ft), rarely 30 metres (98 ft), and often has a fluted and crooked trunk. The bark is smooth and greenish-grey, even in old trees. The buds, unlike those of the beech, are 10 mm long at the most, and pressed close to the twig. The leaves are alternate, 4–9 cm long, with prominent veins giving a distinctive corrugated texture, and a serrated margin. It is monoecious, and the wind-pollinated male and female catkins appear in early Summer after the leaves. The fruit is a small 7–8 mm long nut, partially surrounded by a three-pointed leafy involucre 3–4 cm long; it matures in autumn. The seeds often do not germinate till the spring of the second year after sowing. The hornbeam is a prolific seeder and is marked by vigorous natural regeneration.

Carpinus betulus is a shade-loving tree, which prefers moderate soil fertility and moisture. It has a shallow, wide-spreading root system and is marked by the production of stump sprouts when cut back. Because it stands up well to cutting back and has dense foliage, it has been much used in landscape gardening, mainly as tall hedges and for topiary. The wood is heavy and hard, and is used for tools and building constructions. It also burns hot and slowly, making it a very suitable firewood. This was the reason for lopping and hence indirectly the saving of Epping Forest, where the hornbeam was a favoured pollarding tree.

You get  5  pre bonsai trees  with bare  roots hight 15-25 cm.
You get instructions to help you start.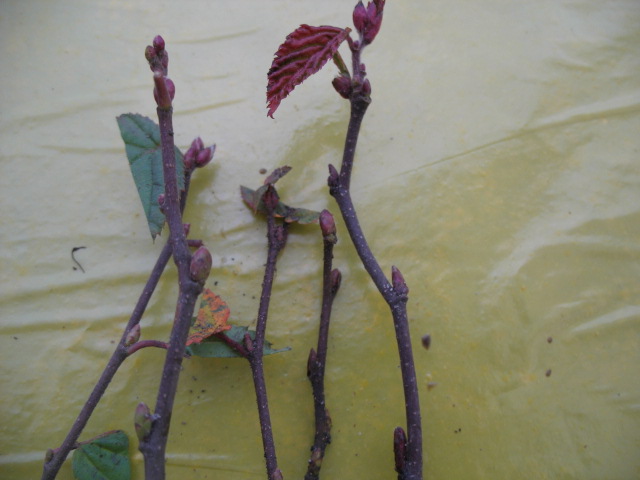 You will get 5 trees similar to ones on the above picture
.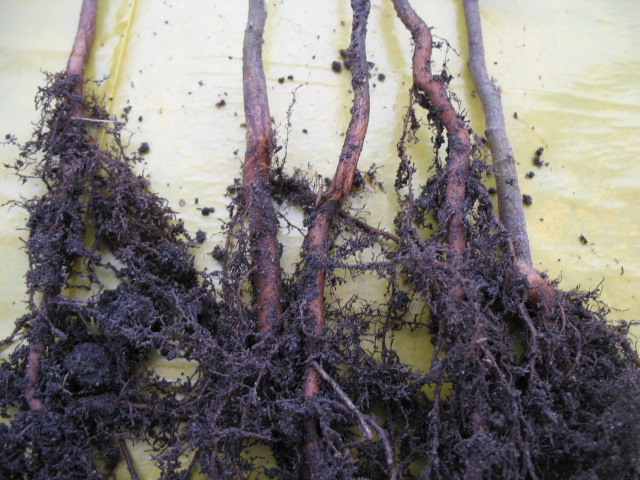 Bare roots
European Hornbeam
Bonsai tree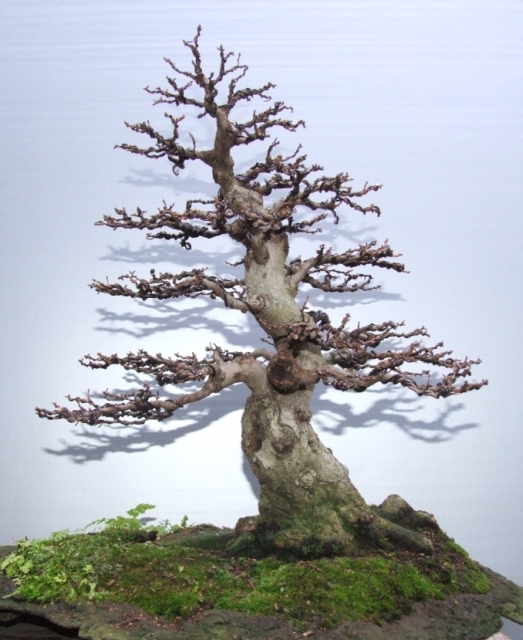 European Hornbeam
Bonsai tree
Winter
From October to April there is a cool season in our country (winter). At this time, the plants are at rest. During winter all deciduous plants have no foliage. Also, some conifers (e.g. larch, metasequoia, taxodium) do not have needles. While these plants are planted in a pot and put in a warm place they immediately begin to grow. After 5 - 8 weeks fresh leaves appear on the seedlings and also new fresh roots grow out. All the time please take care to maintain the substrate moist and the plant should not be placed in direct sunlight


During the winter we send plants without leaves
Summer
Since May to the end of September we send plants with foliage but before shipment we trim leaves. It is necessary to trim the leaves to reach mighty seedlings which quickly adopt and soon healthy green foliage will be appeared.
During the summer
before shipment we trim leaves