E
uropean Beech
( Fagus sylvatica )
is a very suitable plant for outdoor bonsai. 
Description

European beech is a very popular ornamental tree in parks and large gardens in temperate regions of the world. In North America, they are preferred for this purpose over the native F. grandifolia, which despite its tolerance of warmer climates, is slower growing, taking an average of 10 years longer to attain maturity. It is frequently kept clipped to make attractive hedges. Since the early 19th century there have been numerous cultivars of European beech made by horticultural selection
Like most trees, its form depends on the location: in forest areas, F. sylvatica grows to over 100 feet, with branches being high up on the trunk. In open locations, it will become much shorter (typically 50–80 feet) and more massive.
You get  1  pre bonsai tree  with bare  roots hight 10-20 cm.
You get instructions to help you start.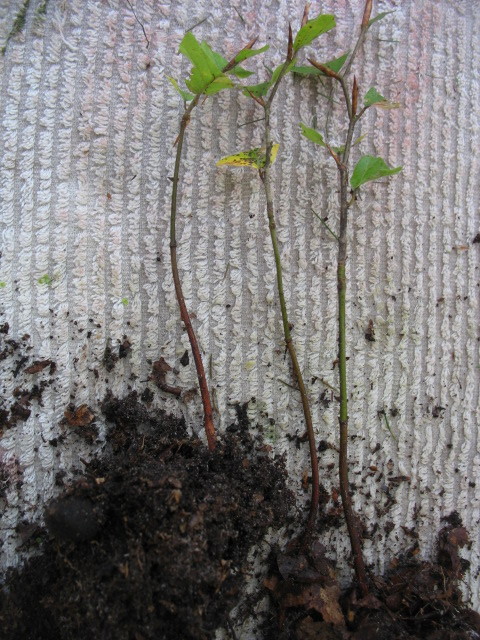 European Beech with bare roots
You will get 1  plant similar to ones on the above picture.
Bare roots
Leaves are cat before shipment
Winter
From October to April there is a cool season in our country (winter). At this time, the plants are at rest. During winter all deciduous plants have no foliage. Also, some conifers (e.g. larch, metasequoia, taxodium) do not have needles. While these plants are planted in a pot and put in a warm place they immediately begin to grow. After 5 - 8 weeks fresh leaves appear on the seedlings and also new fresh roots grow out. All the time please take care to maintain the substrate moist and the plant should not be placed in direct sunlight.
During the winter we send plants without leaves
Summer
Since May to the end of September we send plants with foliage but before shipment we trim leaves. It is necessary to trim the leaves to reach mighty seedlings which quickly adopt and soon healthy green foliage will be appeared.
During the summer
before shipment we trim leaves